On the hunt for fantastic Shark Tank project ideas with the power to bring in millions? You're in for a treat because Shark Tank boasts a treasure trove of triumphant undertakings that sprouted from a single notion.
Let's delve into a handful of the most rewarding products that have blossomed through the show. It's clear as day that armed with a winning presentation and a touch of good fortune, the path to becoming a prosperous entrepreneur is open to all. Grab a cup of coffee and get ready to be inspired so let's go and dive into the world of Shark Tank project ideas!
The Most Successful Shark Tank Product Ideas
One of the most successful to appear on Shark Tank TV series and is just starting to explode nationwide is Scrub Daddy. It's a reusable super sponge that became a huge hit. And let's not forget Breathometer, a smartphone breathalyzer device that gained a lot of popularity. Here's a list of many innovative ideas that have made millions on Shark Tank.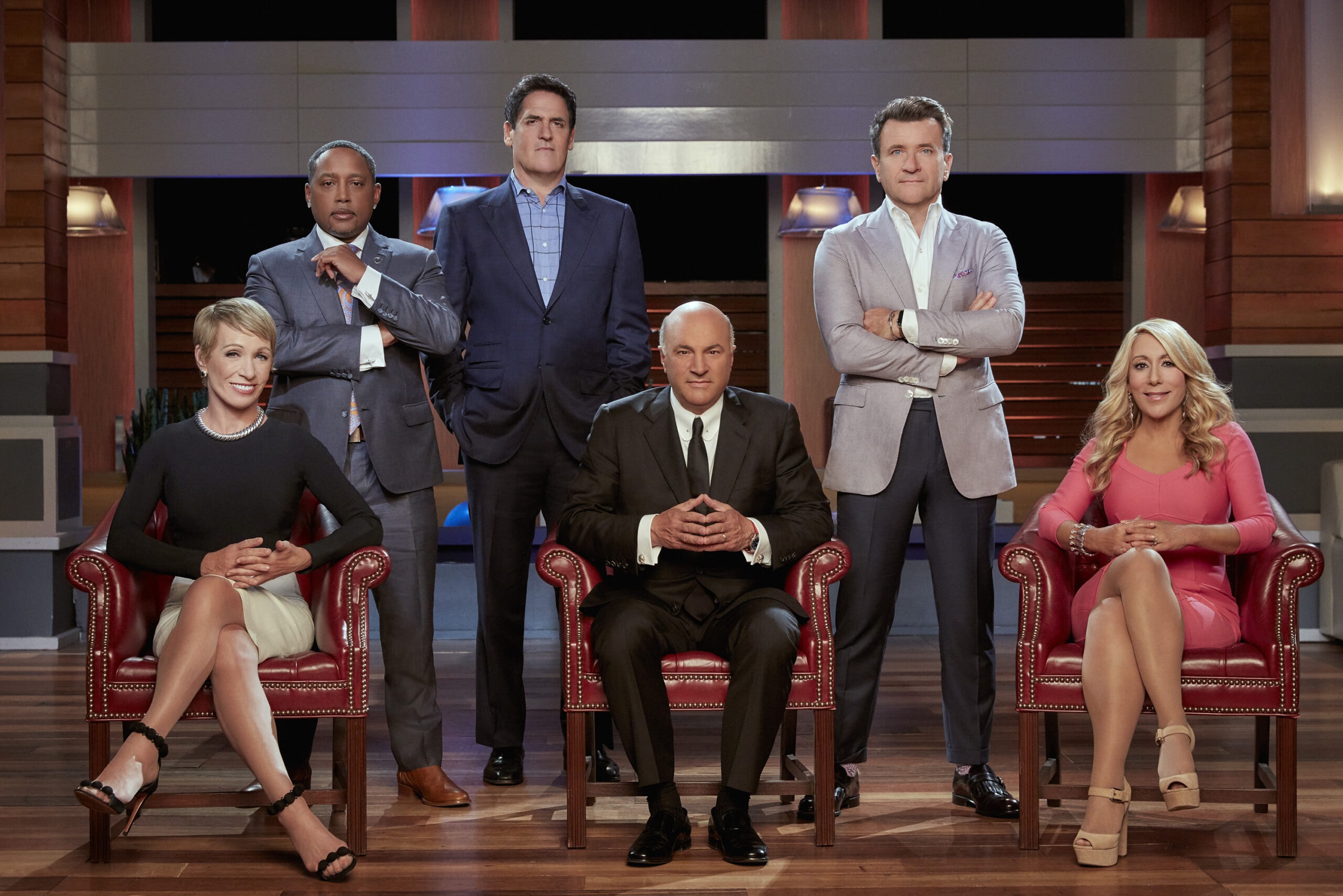 Scrub Daddy
Lori Greiner invested $200,000 for a 20% stake in the Scrub Daddy company. Scrub Daddy, founded by Aaron Krause, is known for its reusable super sponge. Since its appearance on Season 4 Episode 7 of Shark Tank, the company's net worth has skyrocketed to $250 million in 2023.
Greiner's investment has proven to be a wise one, as the Scrub Daddy sponge has become a household name. The combination of its unique design and functionality has resonated with consumers, leading to its immense success. The Scrub Daddy sponge's versatility and durability have made it a go-to cleaning tool for many. With its bright yellow color and smiley face design, it's hard to miss on store shelves.
Thanks to Greiner's investment, Scrub Daddy has become a shining example of a Shark Tank success story.
Groovebook
The Groovebook app, created by Julie and Brian Whiteman, allows you to easily create personalized photo books from your smartphone pictures. With just a few taps, you can select your favorite photos, customize the layout, and order a high-quality printed photo book that will be delivered right to your door.
No more scrolling through your camera roll or struggling to find the perfect picture to print. The Groovebook app makes it simple and convenient to preserve your memories in a tangible and beautiful way.
Shutterfly purchased GrooveBook but eventually lost its momentum in the printed photography realm. Shutterfly sadly closed down the subscription service in 2022.
Breathometer
Breathometer, a smartphone breathalyzer device, was pitched by founder Charles Michael Yim in Season 5 Episode 2. With this device, you can easily measure your blood alcohol content (BAC) using your smartphone. It's a convenient and portable solution for those who want to monitor their alcohol intake.
The sharks saw the potential in this product, and all of them decided to invest. Mark Cuban even invested $1 million for a 30% equity stake. Since its appearance on Shark Tank, Breathometer has become a huge success, with a net worth of $50 million.
It has provided people with a reliable tool to make responsible decisions regarding their alcohol consumption. So, next time you're out and wondering if you're safe to drive, remember that Breathometer has got you covered.
ReadeREST
When it comes to keeping your eyeglasses secure and easily accessible, ReadeREST has got you covered with its magnetic eyeglass holder.
This innovative accessory uses strong magnets to hold your glasses in place, allowing you to keep them within reach at all times. No more searching for your glasses or worrying about them falling off your shirt or slipping out of a pocket.
The ReadeREST magnetic eyeglass holder attaches easily to clothing, making it convenient and practical for everyday use. Whether you're at work, running errands, or engaging in physical activities, you can trust ReadeREST to keep your glasses safe and secure.
Say goodbye to lost or damaged glasses and hello to the peace of mind that comes with knowing your eyewear is always right where you need it.
The Bouqs
If you're looking for a convenient way to order beautiful flowers online, look no further than The Bouqs, founded by John Tabis and Juan Pablo Montúfar.
With The Bouqs, you can easily browse through a wide variety of fresh, hand-picked flowers and have them delivered right to your doorstep.
Whether you need flowers for a special occasion or just want to brighten up your space, The Bouqs has got you covered. Plus, their flowers are sourced directly from eco-friendly farms, ensuring that you're getting the highest quality blooms while also supporting sustainable practices.
Ordering from The Bouqs is quick and easy, and their customer service is top-notch. So why wait? Start ordering your beautiful flowers from The Bouqs today and experience the convenience of online flower shopping.
Tipsy Elves
Now, let's talk about another successful Shark Tank idea: Tipsy Elves.
Have you ever heard of those ugly holiday sweaters that have become so popular during the festive season? Well, Tipsy Elves Sweater is the company behind those hilarious and outrageous sweaters.
Founded by Evan Mendelsohn and Nick Morton, Tipsy Elves appeared on Season 5 Episode 12 of Shark Tank. With Daymond John's investment of $100,000 for a 10% stake in the company, Tipsy Elves Sweater has seen tremendous success.
As of 2023, the company's net worth is an impressive $20 million. They have tapped into the holiday spirit and turned it into a profitable business, proving that even the most unconventional ideas can make millions with the right support.
Squatty Potty
The Squatty Potty, a toilet stool designed to improve bathroom posture, was launched by founders Bobby Edwards, Bill Edwards, and Judy Edwards in Season 6 Episode 9. It has since achieved a net worth of $50 million.
When you use the Squatty Potty, you place your feet on the stool while sitting on the toilet. This helps to align your colon for a more natural and efficient elimination process. By utilizing this innovative product, you can reduce the strain on your body and promote better bowel movements.
The success of the Squatty Potty is a testament to its effectiveness and the importance of proper bathroom posture. So, next time you find yourself on the toilet, consider giving the Squatty Potty a try for a more comfortable and efficient experience.
Simply Fit Board
When you try the Simply Fit Board, you'll discover a versatile exercise tool that can help you achieve your fitness goals. This simple exercise board, created by Linda Clark and Gloria Hoffman, was featured on Season 7 Episode 7 of Shark Tank and has since become a huge success.
Lori Greiner saw the potential in the product and invested $125,000 for a 20% stake in the company. The Simply Fit Board has expanded its product line to include other fitness products such as resistance bands and ankle weights, giving you even more options to enhance your workouts.
With its unique design and ability to target multiple muscle groups, the Simply Fit Board is a must-have for anyone looking to improve their fitness level and tone their body. Give it a try and see the difference it can make in your workout routine.
What is the most successful product in shark tank project ideas?
Out of all the Shark Tank product ideas, the most successful product is Bombas, with lifetime sales of $225 million. Bombas, founded by David Heath and Randy Goldberg, appeared in Season 6 Episode 6 of the show. It garnered investments from all the sharks, with Daymond John investing $200,000 for a 17.5% equity stake.
Not only has Bombas achieved impressive sales numbers, but it has also made a significant impact through its donations. The company has donated over 40 million items to community organizations, truly embodying the spirit of giving back.
With its comfortable socks and philanthropic efforts, Bombas has become a household name and a shining example of success in the Shark Tank world.
What Shark Tank project ideas made millions but failed?
While some Shark Tank products have achieved tremendous success, there are a few that made millions despite ultimately failing.
Take the Ring doorbell, for example. It was rejected on the show but later became a one-billion-dollar company after being acquired by Amazon.
Another example is the Coffee Meets Bagel dating app, which may not have found success on the show but still managed to make millions.
Chef Big Shake's Seafood burger company is another one that didn't quite make it on the show but still managed to make a lot of money.
These examples show that even though some Shark Tank ideas may not succeed on the show, they still have the potential to make millions in the long run.
So there you have it, a glimpse into the world of Shark Tank project ideas.
From Scrub Daddy to ReadeREST, Groovebook to The Bouqs, and Breathometer to Tipsy Elves Sweater, these products have not only achieved significant success but have also made millions.
However, it's important to note that not all Shark Tank ideas guarantee success, as some have failed despite their potential.
Nevertheless, the show continues to inspire aspiring entrepreneurs and has had a significant impact on the American startup environment.
So if you have a unique and innovative idea, why not take a chance and pitch it on Shark Tank? Who knows, you might just become the next success story.